About Belgard Authorized Contractor Program
Benefits of Being Authorized



At Belgard, we've earned a reputation for top-notch service and quality products that exceed industry standards. As a Belgard Authorized Contractor or Dealer, you're part of an elite partnership, backed by a highly visible national marketing presence, best-in-class service and quality, and comprehensive technical support and training. Because of this, you will have the confidence that comes with representing America's premier hardscape brand.



Belgard Authorized Contractor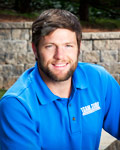 As a Belgard Authorized Contractor, you'll not only install the finest paver and wall products on the market, you'll have access to extensive technical and design resources to assist you in meeting – and ultimately in exceeding – your customers' expectations. In addition, we help our Authorized Contractors stay ahead of the competition with innovative sales tools like Belgard Design Studio, Belgard Virtual Agency, and Belgard Preferred Payment.



Belgard Authorized Dealer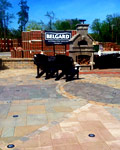 As a Belgard Authorized Dealer, you're delivering premium hardscape products backed by both a nationwide network of manufacturers and powerful promotion via online, broadcast, and print media. You receive comprehensive, continuous support and training in marketing your business, industry trends, technical developments, and more.