Irrigation
Legacy Landscaping Inc. is a Licensed North Carolina Irrigation Contractor. To keep your Landscape healthy the proper amount of water must be applied. Let us design a system that maximizes water efficiency for every area of your Landscape.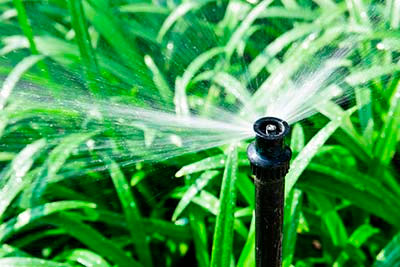 We follow a smart approach to creating landscape irrigation systems for clients all over North Carolina. Typically, we begin each project by surveying the area so we can get a better idea of the client's landscape. We assess the specific species of the softscape elements, the topography, soil condition, and other landscape features so we will know how much water should be supplied. We recommend to clients the best system that requires the least amount of water but sufficiently supplies the needs of all the plantings in the landscape.

Once the client approves the proposal, we then begin preparing the area and installing the various system components. We carefully perform the installation job to prevent any damage to plantings and other existing landscape structures. We use only top-notch materials and products from the most trusted brands, hence allowing us to guarantee clients with irrigation systems that truly work and last for decades.


Water-Efficient Irrigation Systems
We have been known all over the state for our water-efficient irrigation systems. We can identify the best type for your landscape and recommend modern systems that are proven water efficient. We usually recommend an automated sprinkler system that helps clients save on water bills since the system activates and deactivates only when needed. Automated sprinkler systems also consume less water than traditional types. This system is essentially a stand-alone unit that requires the least amount of input from the property owner. You can simply have us install the system and it will practically take care of all your plantings.


Why Hire Licensed Irrigation Installers?
There are several reasons why you should hire a licensed irrigation installation contractor like us at Legacy Landscaping, Inc. First is that we have the necessary technical capabilities to ensure proper installation of all components. Our skilled installation crews are very meticulous and careful; they do not hurriedly finish an installation job just for the sake of moving to another one. We also have the right tools and equipment to make the entire process much faster so clients can enjoy the benefits of a well-irrigated lawn and landscape.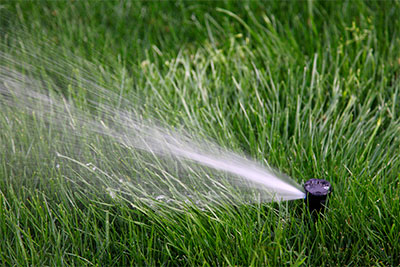 We also use the best products from trusted brands, such as Hunter, RainBird, and other leading manufacturers, so getting the right materials for the projects we handle won't be a problem. By using high-quality products, frequent repairs and maintenance efforts are avoided. We also assure you of a fully functional system that will perform flawlessly when needed.

Since an irrigation system does not exactly come cheap, we have made it a point to offer our services at rates that our clients can easily afford. What we do is make a comparison among competing companies and then decide on the most reasonable pricing for our services. This way, even those with limited budgets can still avail of our design and installation services.

Let Legacy Landscaping, Inc. design and build a carefully planned irrigation system on your landscape by calling us at 704-821-5289. Rest assured that we will create a water-efficient system that can last for years without needing major repairs or maintenance work.