Softscape Installation
Now that you have the Hardscape portion of your yard let's add softness and warmth with Trees, Shrubs and perennials. We take great care in using high-quality plant materials from local sources. From English Gardens to Formal Japanese Gardens our team will create whatever suits your taste and style.


Beautiful Landscape Transformation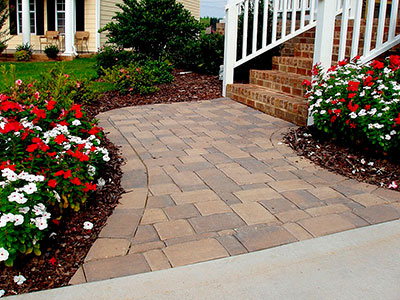 At Legacy Landscaping, Inc., we have expert landscapers who can ensure the beautiful transformation of your landscape. They are experts in transforming a dull outdoor space into a private sanctuary where you can enjoy the beauty of nature any time of the day. They also apply creative techniques when installing various softscape elements to highlight their beauty and function.

Our softscape installation crews are all knowledgeable about the different landscaping methods and design techniques. They will ensure that every softscape element is in harmony with other landscape elements. The trees, for example, are planted in strategic locations so they can provide maximum shade and will not obstruct other landscape structures. We will also choose the right type of turf for your lawn so you won't have to spend more on irrigation.


Outstanding Sofscape Installation
The great thing about hiring us is that we offer a 1-year full replacement warranty on all plantings that we install. If there are some plants that withered after the installation, we will replace them free of charge. We offer this kind of warranty to give clients premium services that other local landscaping companies can't provide. We encourage you to call us so we can discuss with you the coverage and terms of our warranty.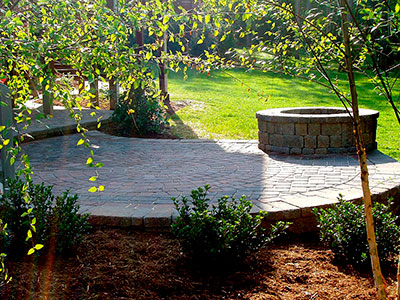 Our linkage with local nurseries in North Carolina is another reason why we are the top choice of most property owners in the state. They know that we can provide them with all the plantings they need - from endemic plantings to rare ones. Aside from the wide selection of plantings that we can install for clients, we also offer them expert advice on various aspects of softscape installation. Our plant experts have extensive experience in horticulture and landscaping, so they know how to pick the right plant variety and type that will be perfect for the landscape. They can mix and match different plant varieties to achieve your desired mood, color, or theme for the landscaped area.

The softscapes that we create usually include various combinations of annuals, perennials, shrubs, ground cover, and trees. We can install zinnias, marigolds, impatiens, and other awesome annual plants to make your garden bloom all season. Meanwhile, roses, mums, peonies, and daylilies are popular perennials that can suit any landscape theme. We can also add evergreens and other shrubs if you like an English garden. Aside from shade trees, we can also plant ornamental and fruit trees. Just tell us your desired plantings, and we will install them when possible.


Lush and Green Landscapes
Our North Carolina clients are guaranteed of lush and green landscapes with our premium softscape installation service. Our crews are all experienced and have handled installation jobs for residential and commercial landscapes in the state. Moreover, the plantings that we install are all healthy since they are properly grown in local nurseries. We handpick them to give clients top-quality plantings. You can get all these premium services at rates that won't ruin your pockets.

Call 704-821-5289 now or visit us at our Indian Trail office so we can show you some of our stunning softscape installation projects.