Outdoor Living Areas
Your outdoors can become the best place for fun activities and memorable moments with your loved ones by just adding outdoor features and amenities. These additions may include simple paved amenities to grandiose outdoor living areas. If you also want to experience the wonderful benefits of these amenities, please contact us at Legacy Landscaping, Inc. We have the capabilities to design and build all kinds of outdoor features that you need. Whether they involve installing patios or improving the functionality of pool decks, we can expertly handle these tasks.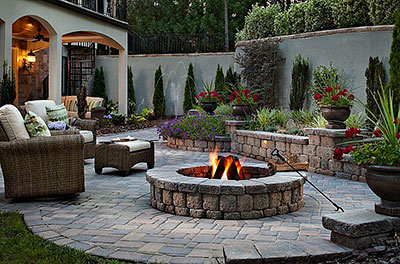 Functional Outdoor Living Areas
At Legacy Landscaping, Inc., we have been creating functional outdoor living areas for homeowners in Indian Trail and surrounding areas. Functionality is one of our prime considerations when creating outdoor living spaces for clients. We see to it that every amenity we create is designed according to client's needs and preferences. We also consider other critical factors, such as the available outdoor space, the existing layout and theme of the property, and the installed landscape features. By doing careful planning and close collaboration with owners, we can maximize the use of available space and provide them with highly functional outdoor features.


Great Outdoor Living Areas Designed by the Experts
Our decades' experience in the landscaping industry is one of our core strengths as a contractor. This lengthy experience has helped us hone our skills in various aspects of landscape development and property improvement. For example, our crews can easily complete a small patio installation project using the finest materials from leading manufacturers. It will be installed by properly trained and certified installation crews, so you are assured of its durability and aesthetic appeal.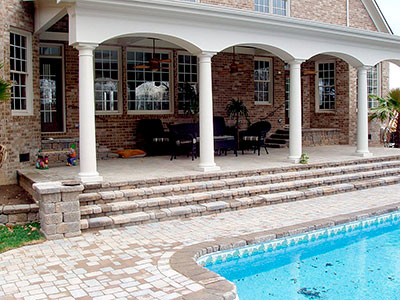 Moreover, clients are assured of unique designs that reflect their lifestyle or personality. Our team of creative designers can work on whatever design or theme that our clients may request. You can go for an old-world theme to achieve classic but elegant appeal for your patio. We may also work on modern designs if you prefer cozier outdoor living areas.

Meanwhile, our North Carolina clients can hire us to design and build any of these outdoor living areas:


Patios
Pool decks
Gazebos and pergolas
Sitting areas
Outdoor kitchens
Quality Installation by Dedicated Crews
Hiring the services of Legacy Landscaping, Inc. is one of the best decisions that you can make. We will work on your chosen feature and transform it into functional, safe, and awesome outdoor living feature. We are also proud of the quality of our outdoor living installation services. Our crews are very professional and won't scrimp on the quality of the materials used in the project. They know that substandard materials can lead to early deterioration of the structure, which can pose harm to people using the area. Our crews will also ensure quality workmanship in all stages of the project – from building the foundation to installing the last paver piece. Call us now and we will create for you awesome outdoor living areas that can last a lifetime. We have already proven ourselves to countless Indian Trail clients, so we are confident that we can also satisfy your needs and requirements. Call 704-821-5289 today and we will answer all your queries.