About Us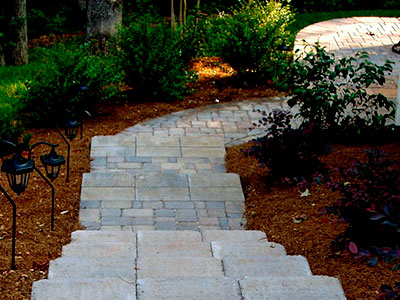 Legacy Landscaping, Inc. is among the leading hardscaping contractors in Charlotte, NC. We have consistently provided high-grade services to residential and commercial clients in the region for over 15 years.

Legacy Landscaping, Inc. stands apart in the landscaping industry because of the collaborative effort of its Landscape Designer team, Construction Manager, and Project Managers. Our professional and experienced landscape lighting, grading, and irrigation professionals take your project from idea to completion. We are committed to offering our clients customized services, which means we use our creativity and knowledge to design and plan the perfect hardscapes for our clients' properties.

No job is too big or small for us, and we work on new hardscapes, renovating, and outdoor living upgrades. We have the resources, capabilities, and training needed to handle even the most complex jobs to industry standards. Our company understands that hardscaping isn't something you alter or reinstall now and then. We do our best to create the most robust, easy-to-maintain, and long-lasting hardscaping elements on our client's properties.

We are also a Certified Belgard Installer. Our team went through several hours of classroom study and on-the-job training to become an Authorized Belgard Contractor. If you choose us, you'll have the advantage of a warranty on the work (two years) and a lifetime warranty on the materials. Both of these guarantees are backed by Belgard, so you can be assured they'll be honored. We maintain transparency and integrity in all our business dealings, so you get the value you expect.