Landscape Lighting
Legacy Landscaping, Inc. is a reliable landscape lighting installer in North Carolina. Our decades of experience in this field have made us highly capable of designing and installing lighting systems for residential and commercial landscapes. Call or visit us so we can show you some of our completed projects in Indian Trail and nearby areas.


We Use Premium Landscape Lighting Products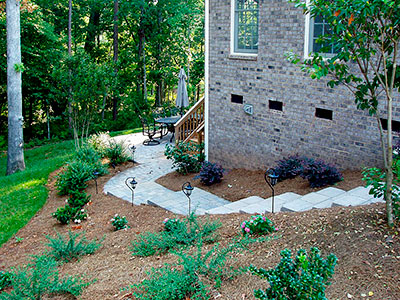 At Legacy Landscaping, Inc., we use top-notch lighting products from known manufacturers and suppliers. Some of the brands that we commonly use in our installation projects include Kichler, FX Luminaire, Philips, Juno Lighting, and Delray. These companies offer durable lighting products that can withstand harsh outdoor conditions. Most of them have modern features and use advanced technologies, so you can expect that they will make your outdoors more interesting, especially at night. But if you have a preferred brand, just tell us and we will use it in your landscape lighting project.

Our clients will also benefit from our partnerships with leading suppliers and manufacturers. For example, we have access to a wide range of lighting products, so we can easily meet our clients' project requirements. Even if a project involves installation of various garden lights on a vast landscape, we can provide the required number of lighting units and complete the project on schedule. In addition, our installation crews can easily create your desired theme or mood for the landscape with our wide selection of lighting products.


Energy-efficient Landscape Lighting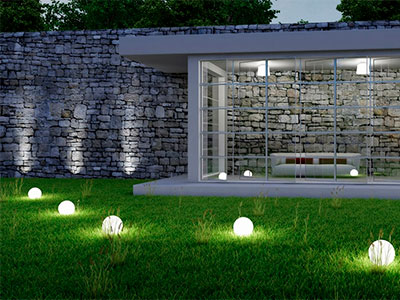 Many property owners shun the idea of hiring professionals to design and install their landscape lighting. They also worry about the possible dramatic increase in their electricity bills. In fact, the installation of traditional lighting may result in huge monthly bills and maintenance costs. We understand these concerns, so we don't recommend the use of traditional lighting systems. Instead, we install only energy-efficient lighting like low-voltage lighting, LED and solar lights. These options are the best ones that you can find in the market today. They are durable and consume minimal electricity as compared with traditional lights. LED lights are available in exciting designs and models, so you can surely get the perfect lighting products for your landscape.

Here are some of the energy-efficient lighting products that we can install on your landscape:


Down lights
Up lights
Path lights
Lanterns
Wall lights
Specialty lights
Professional Landscape Lighting Installation
At Legacy Landscaping, Inc., we always assure clients that they will get professional landscape lighting installation. Our certified technicians will ensure that the lighting design is strictly followed and the job is performed according to industry standards. They are equipped with appropriate tools, so the tasks are performed efficiently. With us, you will have a reliable and 100 percent functioning outdoor lighting system that you can enjoy for years to come.

We also offer a 1-year full warranty on all landscape lighting installation. This is how confident we are about the quality of the materials we use and the workmanship of our installation personnel. Call us now at 704-821-5289 and let us make your landscape safer, more functional and stunningly beautiful at night.