Consultation & Design
Work with our designer(s) to create a plan for your property. All of the following can be worked into a Computer Generated (CAD) plan drawn to scale. This is a good time to get Master Plan created that can be implemented right away or over time as your budget allows. All of the following can be included in the design: Patios, Walks/Paths, Fireplaces and Fire-Pits, Outdoor Kitchens, Covered Outdoor Areas, Irrigation, Landscape Lighting, Water Features, Drainage, Shrubbery and Trees, Sod.


Finest Design Tools and Creative Landscape Designers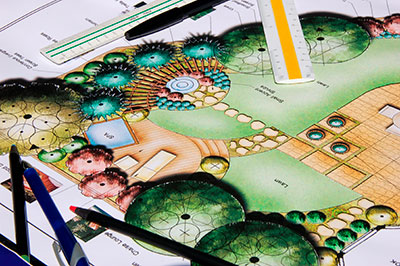 We take pride in our ability to create landscape designs that are vivid, highly detailed, and capture perfectly what clients are looking for in a landscape setting. We use the most updated computer-aided design (CAD) software for all design projects that we handle. CAD tools allow us to achieve full-color rendering and 3D design effects that let our clients visualize the entire landscape as if it's already fully completed and set up. This design tool likewise makes it possible for us to ensure fast turnaround time and guarantee clients with easy revisions even way late into the design phase. The results of our landscape designs are always what the clients exactly want to see.

Numerous clients across North Carolina have benefited from the design plans of our creative landscape designers. Our design crews possess immense skills and an understanding of what a great landscape plan should look like. Our personnel has designed landscapes for countless residential and commercial landscapes before, hence making them truly adept in the complexities of their task. We can guarantee clients a personalized consultation and design services that could pave the way for the realization of their dream landscapes. Our designs have been praised for their excellent use of design principles, intricate details, and vivid renderings. You won't find better designers than the ones we have at Legacy Landscaping, Inc.


What Makes Our Landscape Design Stand Out?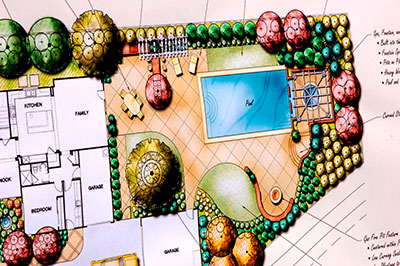 There are a lot of great qualities that make our landscape design proposals stand out when compared with those rendered by other companies. First, our designs include all the features and amenities that clients want. We listen to what the clients expect in terms of functionality, and we proceed to incorporate their requests into the design plan. We also consider the overall aesthetics of the entire property to ensure that our landscape design won't ruin its look. Likewise, we factor in the safety of occupants, so we guarantee that no landscape feature gets placed in a spot that could lead to accidents. We also aim for sustainability, and we do this by adding nature-friendly elements to the design proposal like permeable pavers, endemic plantings, and excellent irrigation and drainage systems. We make all these things possible by offering clients professional consultation and design services.


Affordable Landscape Design Service
One thing that separates us from all other companies is that we offer our consultation and design services at affordable rates. In fact, we probably offer the lowest rates among all companies providing the same services as ours. This means that even if a client has limited funding, he or she can still hire us and enjoy our professional landscape design services. We know landscapes better than our competitors, so you can look forward to the best-possible landscape.

Call us now at 704-821-5289 for a free initial consultation and design planning. Our in-house landscape designers and expert landscapers are always ready to share with you their expertise in this field.